Serenity Meadows Memorial Park offers:
Serenity Meadows Memorial Park offers many types of unique and personalized options to commemorate the lives of loved ones and to help ensure that legacies will endure for generations to come.
Whether your preference is in-ground interment, mausoleum entombment or a memorial choice specific to cremation, we have selections ranging in price and style to accommodate your needs.
Private Mausoleum Estates

Mausoleum Spaces and Columbarium Niches

Cremation Niches, Granite Benches and Cremation Boulders

Free Veteran Burial Spaces in Garden of Peace and Patriots Garden

Traditional Ground Burial

Scattering Garden for Cremation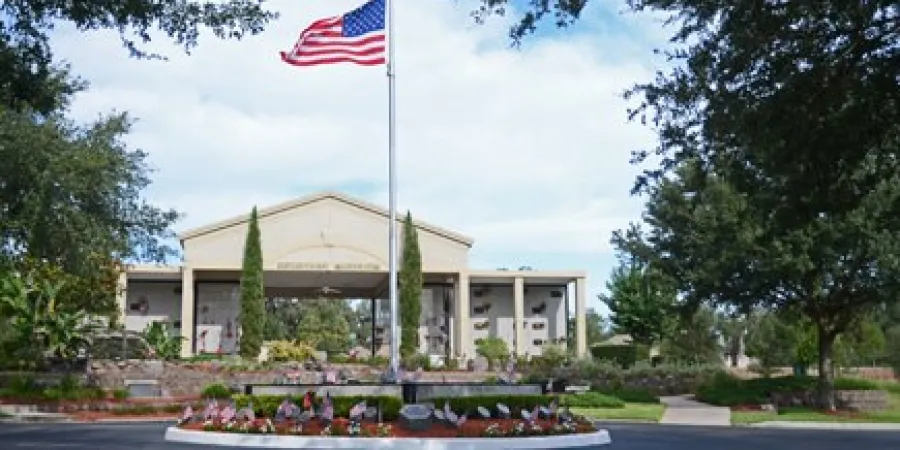 Patriot Garden
Our Patriot Garden is a cremation garden dedicated to all military branches.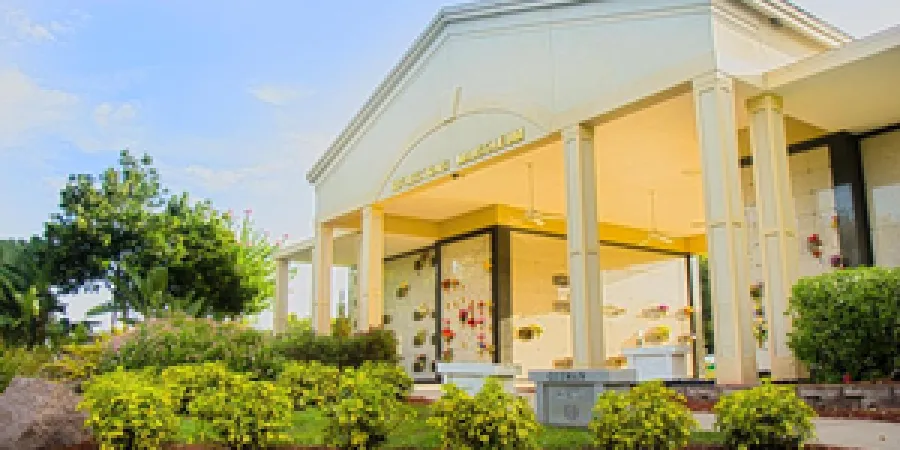 Reflections Mausoleum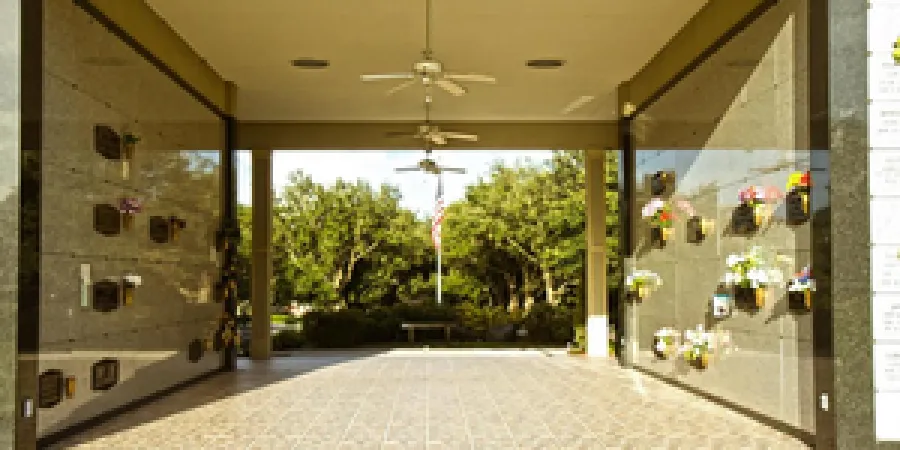 Inner Chapel
Services can be held in the Reflections Mausoleum's Inner Chapel.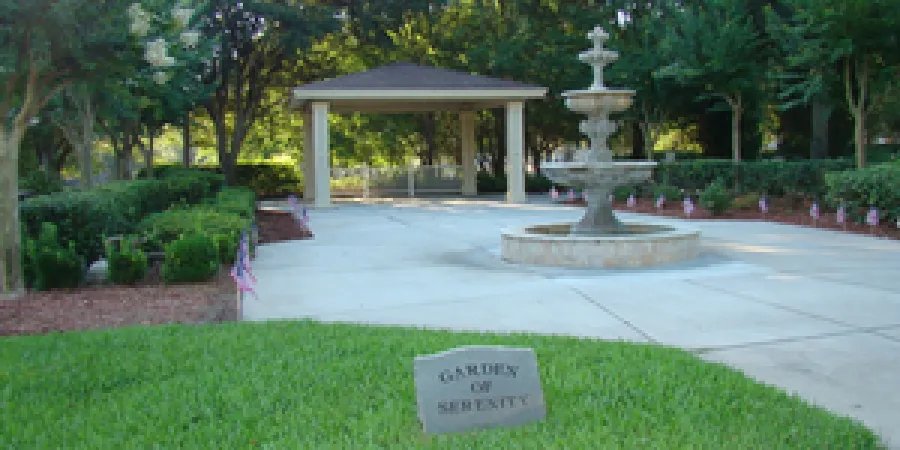 Committal Shelter
If your loved one was a nature lover, our Committal Shelter would be a perfect location for an outdoor service.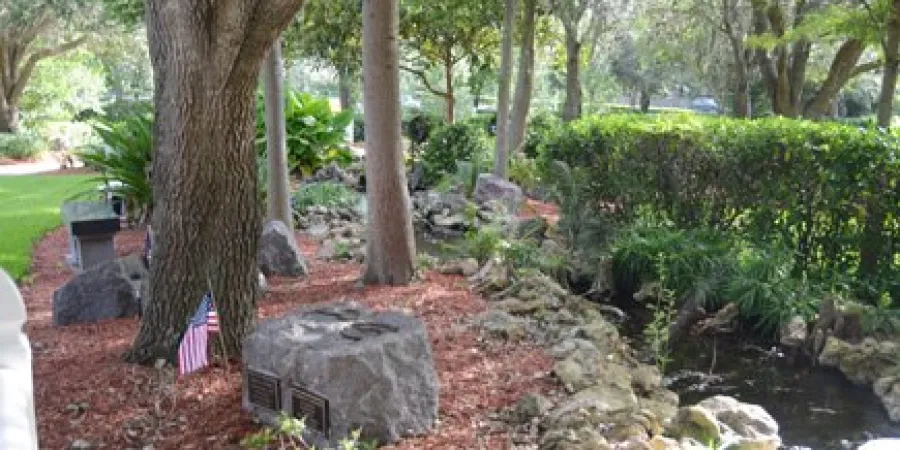 Tranquil Brook
We have a tranquil brook that runs from the Committal Shelter down to the bottom of Garden of Serenity where water scatterings take place.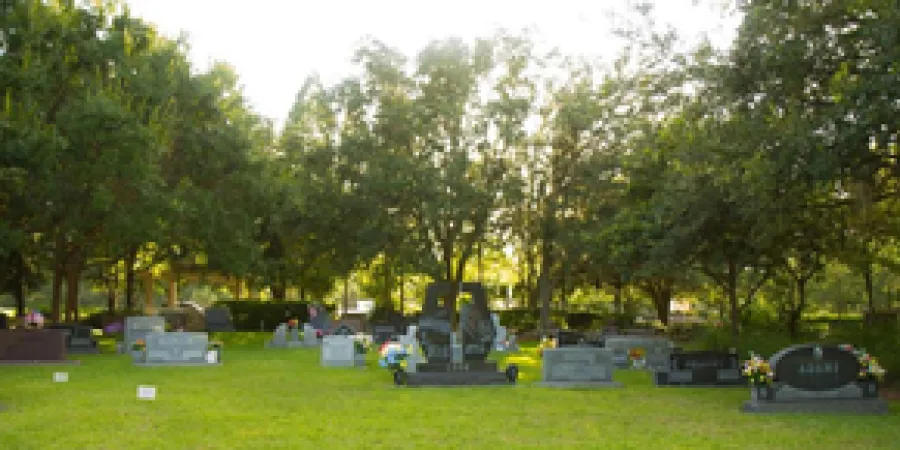 Garden of Serenity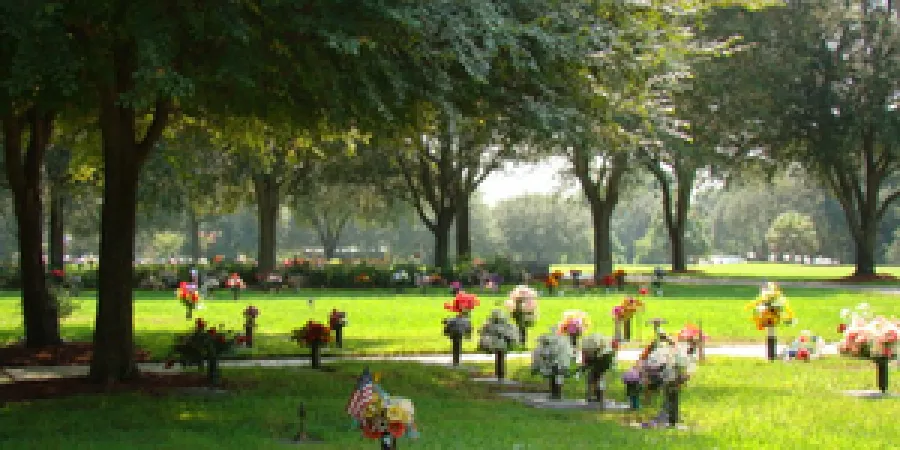 Garden of Meditation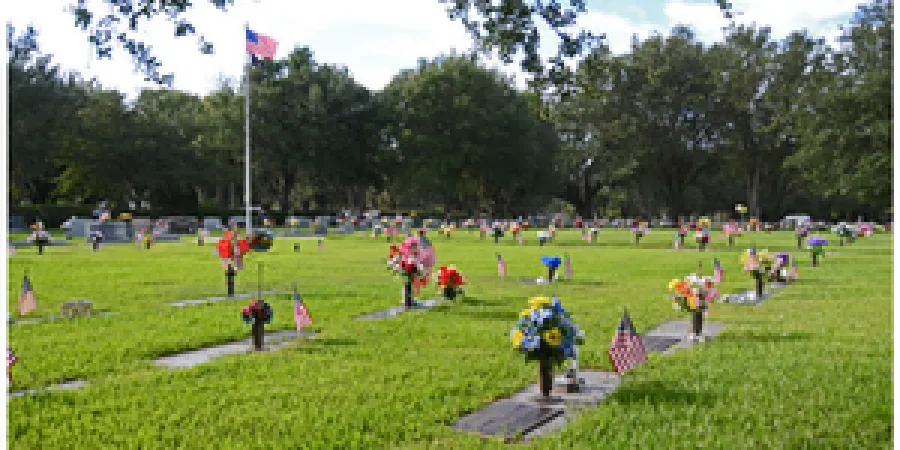 Garden of Peace

Garden of Peace is a very special garden dedicated to military veterans and their spouse's only.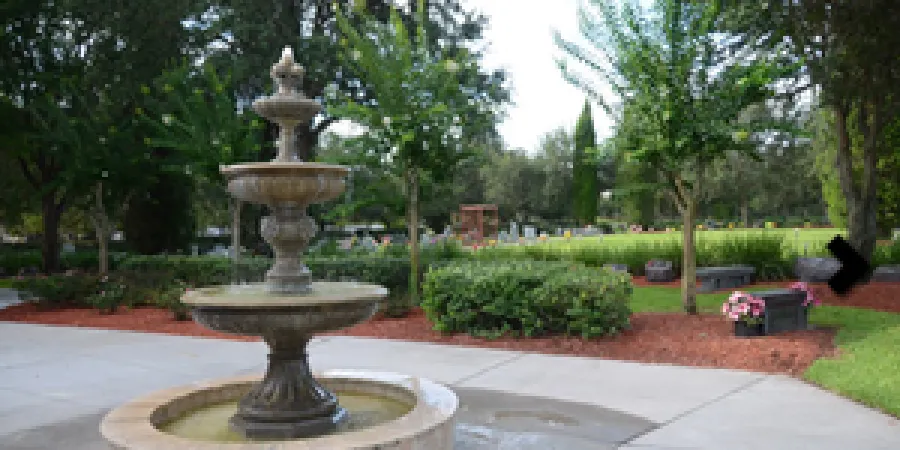 Garden of Devotion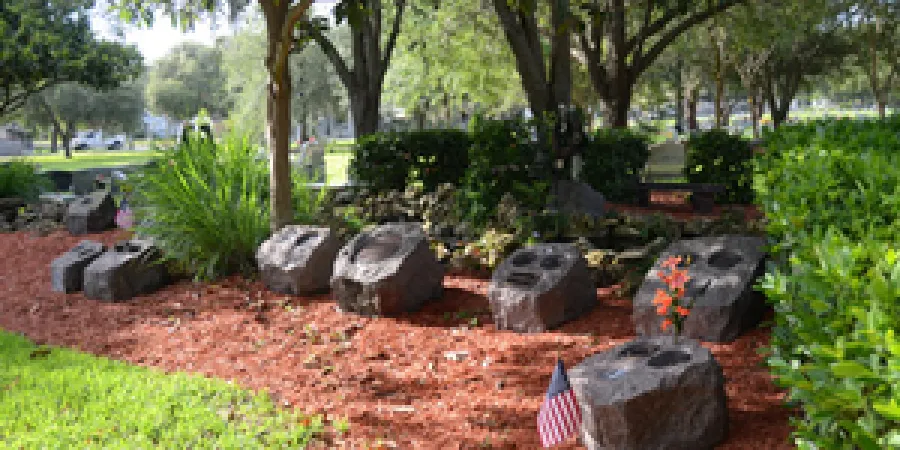 Unique Boulders
These unique boulders are anywhere from 700 to 1000 lbs each and no two are alike. The are blasted out of the Georgia mountains and sent to us. The can hold up to four sets of cremated remains.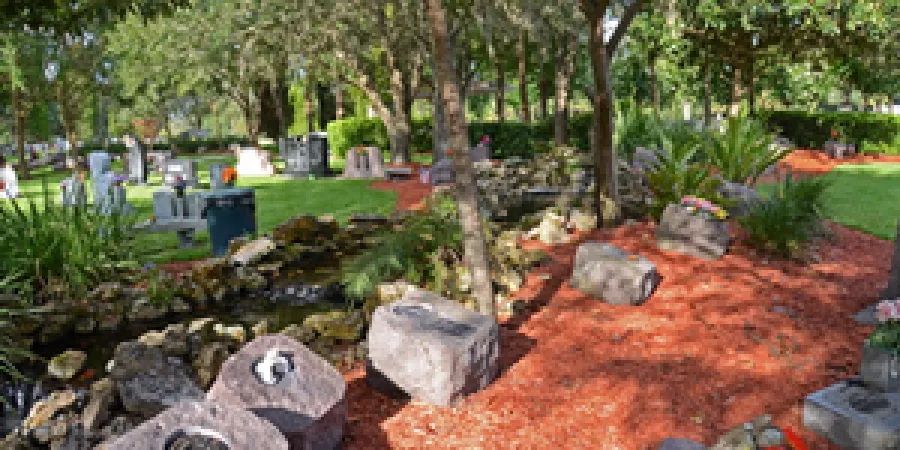 Garden of the Elms